BelKraftUSA
BelKraftUSA is a factory direct distributor of air purifiers, water filters and the finest quality products to better your health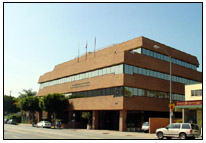 Your health is our business!
BelKraftUSA's mission is to provide you with the tools you need to improve your health and the health of your family by:
purifying your water and air
juicing daily
cooking the healthy greaseless Vacumatic way
provide the highest quality products at the lowest possible price
As a factory direct distributor with no retail overhead or advertising costs, belkraft.com has products you need at the price you can afford.
BelKraft began serving Ottawa and the Eastern Ontario region of Canada in 1965 and today BelKraft is international and is proud to present products like water filters, air filters, BelKraftUSA Vacumatic waterless cookware and cutlery, fine china, crystal, flatware and an array of home-health related products.
BelKraftUSA
water filters
use the four stage ceramic made by Doulton.

BelKraftUSA
P.O. Box 3, Pemberton, NJ 08068
(609) 556-3405(12pm - 8pm EST)
1-877-523-7800 (Outside USA)

Take a tour with us as we travel through hundreds of informative articles on water, including water and health and drinking water contamination.
Vacumatic cookware is manufacture by New Era / Vollrath