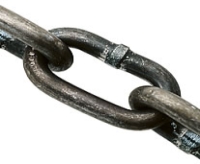 Here are some useful links that we find of interest and related to good health.
If you know of any more that we should add, please e-mail us and let us know!
Canadian association on Water Quality - Publishers the Water Quality Research Journal of Canada.
Vital Health - David Lee - David is a Certified Fitness Consultant and Trainer , and has obtained three degrees and one diploma. His areas of study include Anatomy, Physiology, Nutrition, Massage, Shiatzu, Reflexology, and Western / Chinese Herbalism . He is a certified Naturotherapist, Iridologist and Nutritionist , with the ability to help his clients renew their vital health.
Dragonfly Family Health Centre - Providing a natural and scientific approach to healing.
Alive Magazine - Online interactive natural health site.
BelKraft - The original BelKraft web site with all the pictures.
Water.ca - An online media dedicated to chronicling North America's water issues.
Water Filter Canada - Great water products and our partner site.
Other interesting sites - Related sites on health and nutrition.
Resources - Other sites of interest.
General Filter - Distibutor of quality water and air filters and waterless cookware.
Nor-Pac Media Services - The western distributor for Rogers  Publications.
Riplees Ranch Feed and Pet Supply Inc. Established in 1996, with approx. 60 distributors in Western Canada.  
Promotional Offers - Special Incentive Offers and Discount.