Tableware
Tableware from BelKraft...
The BelKraft Designer Collection of Tableware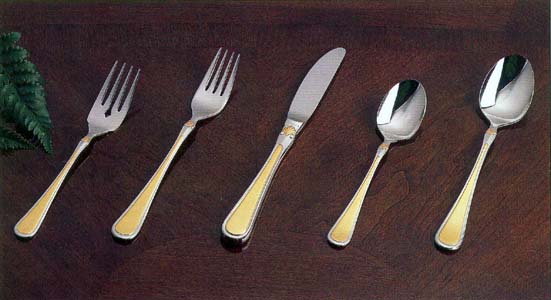 Bristol
This elegant pattern creates a mood of simplicity and elegance.
Bristol: ORDER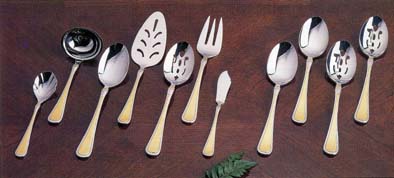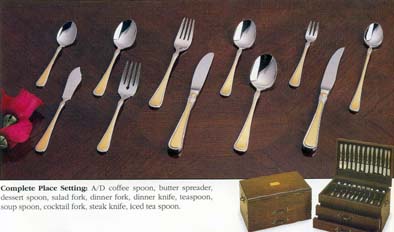 From the hands of the world's finest craftsmen comes BelKraft's Tableware. Highest quality 18/8 stainless steel gives you the look of sterling with the durability and strength of stainless steel.
Single (replacement pieces), 3 Piece Tableware sets, 5 Piece Tableware sets, 12 Piece Tableware sets, and 20 Piece Tableware sets are also available.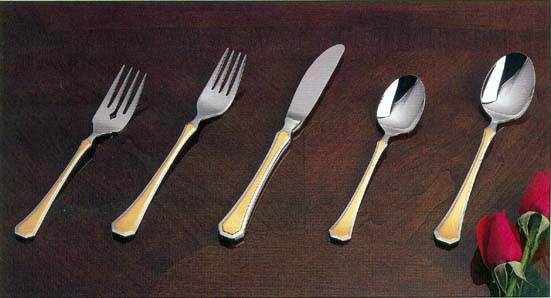 Tiffany: ORDER
This clean layered look brings to your table the nostalgia of the Art Deco period of yesteryear.

Tiffany: Serving pieces same as shown above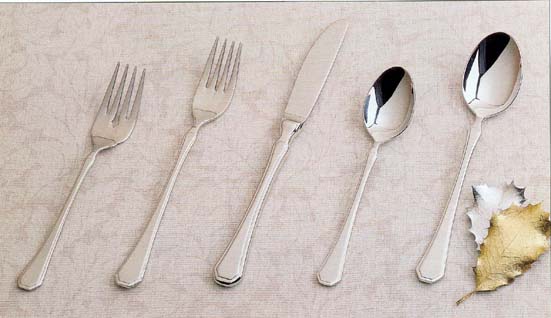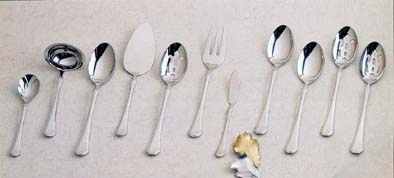 Eternity
This warm, softly contoured pattern will add grace and charm to any occasion.
Serving Pieces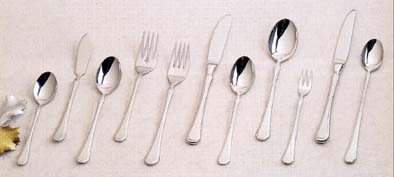 Complete Place Setting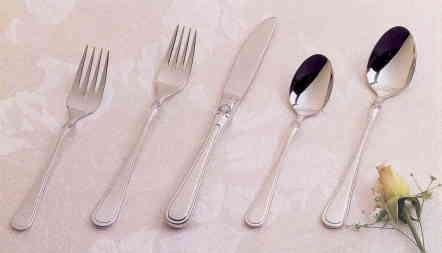 Rochelle
The ageless beauty of this old-world design will add elegance to your table.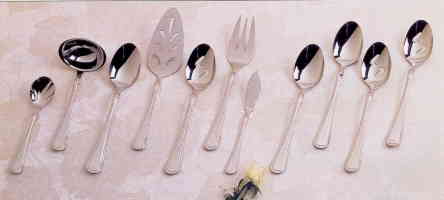 Serving pieces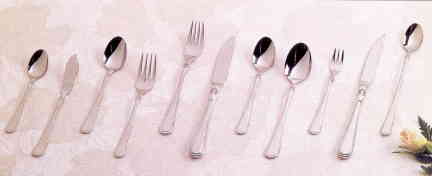 Complete Place Setting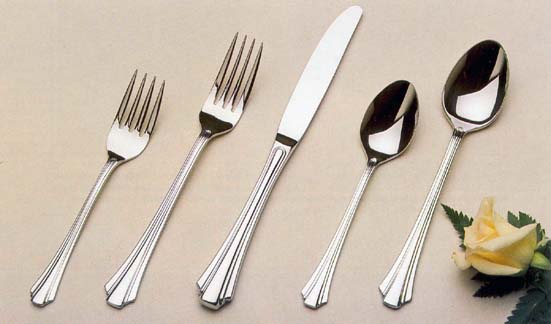 Harmony
The blending of objects having different shapes, colors, and textures into a vision of order. It's a vision as individual as you are.

Serving Pieces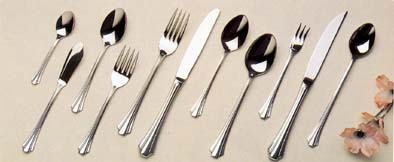 Complete Place Setting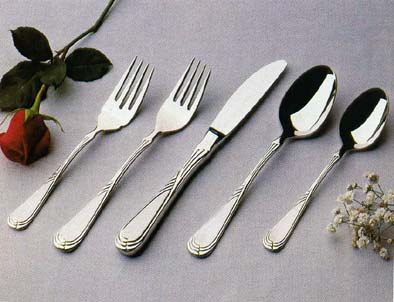 Elegance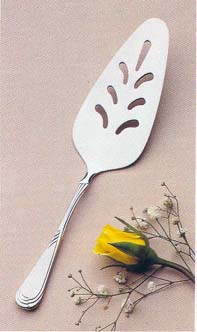 Desert Server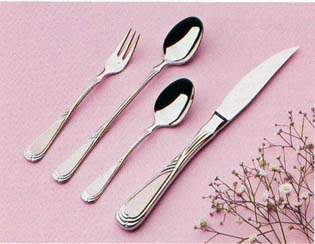 Completer Place Setting .........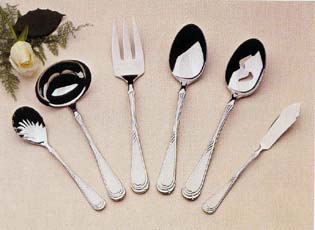 6 Piece Service Group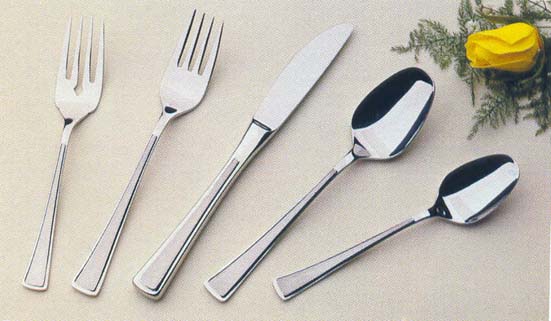 Simplicity
Serving pieces same as above

BelKraft Tableware
.  Highest quality surgical stainless steel
.  Beautiful sterling finish
.  Never stain, rusts or tarnishes
.  Intricate designs and details
.  Permanent patterns
.  Lifetime open stock
.  Half price replacement warranty
These are the most popular BelKraft patterns still available.
China;

 

 

Crystal;

 

 

Sterless;
To add to your collection go to the Contact page, e-mail us or call 1-877-523-7800
We Accept




CHINA, CRYSTAL AND STERLESS BUY BACK PROGRAM
You can turn your old BelKraft products in for cash or trade for a product more suitable to your current lifestyle.
You could also exchange your pattern for one of our new current patterns. (A minimum purchase would be required)